About Us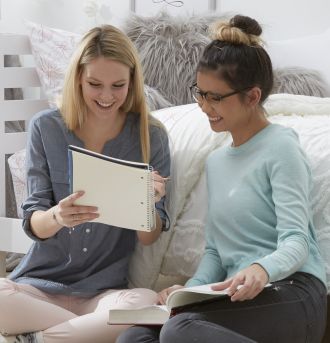 About dormroom.com
College is a big step for students and their families, and a very special—but sometimes stressful—time. As the official partner for more than 900 colleges and universities around the country, we make that step a little easier by serving as a one-stop shop for dorm room necessities. We support students and families from move-in through graduation, and during every moment in between.
dormroom.com products turn every dorm room into a home away from home. Student and parents can easily shop for affordable, college-approved linens, dorm decor, guaranteed-to-fit Twin XL bedding sets, bath sets, themed care packages, graduation frames, and so much more.
And that's not all: Every dormroom.com purchase sends dollars back to your school for campus and housing programs, as well as student life initiatives that enrich your college experience.
We've made the college transition easier and more affordable for 6 million+ families, and we're here to help yours. We're proud to partner with you on this next big step—let's take it together.